Hi I am Thomas S. Wilkins and it is nice to meet you!  Thanks for taking the time to read a little bit about me.
My mission is to help people live T.he S.marter W.ay.  Through Hoops Education I can share the knowledge, secrets and advice to players and coaches that will help them become smarter, better, and ultimately more effective.  My vision is to give players and coaches the best information so that they can improve their skill sets.
When it comes to basketball, I have been involved in just about every aspect imaginable.  Through a lot of hard work and a handful of lucky breaks I was able to live out one of my dreams of playing Division 1 basketball.  One of my most well-known accomplishments was walking on at the University of North Carolina-Chapel Hill and playing for the Tarheels during the 2005-2006 season.  During that season we went 23-8 and made  a 2nd round NCAA Tournament appearance.  I also started at point guard for the Junior Varsity basketball team at UNC from 2002-2004.  During my tenure as a Tarheel I played for Roy Williams (Head Basketball Coach at UNC/College Basketball Hall of Fame/Basketball Hall of Fame), Jerod Haase (Assistant Basketball Coach at UNC) and Doug Wojick (Head Basketball Coach at the University of Tulsa).  I also played against numerous McDonald's High School All-Americans, Final Four MVPs, a Naismith Award Winner, 3 AP-All Americans, a Bob Cousy Award Winner, 1st and 2nd Round NBA Draft Picks, NBA players and other phenomenal basketball players.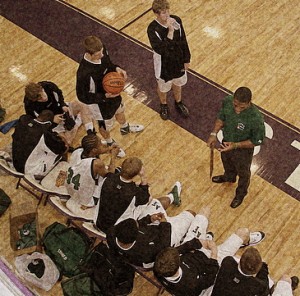 I was fortunate enough to coach with Mickey Bissette at Green Hope High School (4A classification) in Morrisville, NC off and on from 2002-2007 where we made 2 state playoff appearances and had 3 Division 1 players.  I also coached an AAU team the Apex Force from 2005-2007 where we made appearances in 2 AAU National Championships, the Charlie Weber Invitational and the AAU Super Showcase in Orlando, FL.  We also were ranked in the top 5 in our state during that time, won the North Carolina 17-U State Games Championship and the North Carolina USBA State Championship.  I have also coached at the Roy Williams Basketball Camp, Herb Sendek Team Basketball Camp, Stanford University Basketball Camp, Elevate Basketball Clinics with Keith Moore (Assistant Basketball Coach at Iowa State University) among other camps and clinics.  I have been very fortunate to be around some
great players, coaches and people in the game of basketball.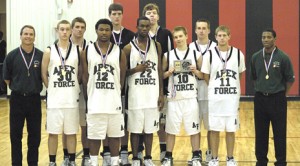 My goal with Hoops Education is to share this knowledge with other players and coaches to help them develop into the best person they can be and ultimately help them achieve their goals inside and outside the game of basketball.  Thank you for taking the time to share your journey with me, it will be a fun ride!
You are your only opponent!
Thomas S. Wilkins
Former Division 1 Basketball Player
Amazon Best-Selling Author (Read about my books here)